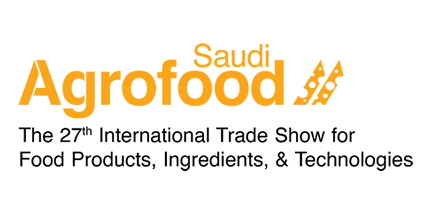 Dedicated to the food, food production, processing and packaging industry, Saudi Agro-Food gathers the region's leading professionals in the agriculture and food industries to benefit from business opportunities in a custom-made setting for showcasing up-to-date technologies, products, services and solutions for all stages of food processing and packaging food presentation and promotion industry; as well as all types of popular and new food products.
Over four days, exhibitors will get the chance to meet face to face with thousands of wholesalers, distributors, retailers and other industry professionals, and develop partnerships which will develop business expansion all over Saudi Arabia.
• Saudi Arabia is The Middle East's largest food importer.
• In April of 2022, the International Monetary Fund (IMF) raised its 2022 forecast for Saudi Arabia, suggesting that the Kingdom's economy is set to grow by more than two-fold amid a record-high surge in oil prices.
• Food market Revenue expected to reach US$60.96bn in 2022,and to grow annually by 3.90%(CAGR 2022-2027).
• Food Products
• Food Ingredients
• Food Technologies
• Bakery Products
• Confectionery
• Chocolates and Dates
• Convenience Foods
• Milk & Dairy Products
• Fast Foods & Snacks
• Food Franchises
• Food Processing & Packaging
• Fresh, Canned & Dried Foods
• Frozen & Chilled Foods
• Health & Natural Foods and Honey
• Meat, Poultry and Fish
• Organic & Fresh Foods
• Presentation & Processing Equipment
• Water, Soft Drinks & Juices
• Tea, Coffee & Beverages