Latest Advancements in agriculture technologies and solutions are targeted by SAUDI Agriculture 2023…
Drones & Aerial Imaging are amongst latest needed technologies…
Drones are amongst latest technologies expected to significantly impact the agricultural sector. Drones play a major role in farm mapping, aerial crop health monitoring, soil assessment, crop spraying, irrigation, inspection, and other agricultural applications. Farming comes with huge responsibility involving continuous supervision to ensure everything is growing correctly and no disease has struck the crop. Farmers have introduced drones to fly around taking photos and capture data for analysis. The exhibition will facilitate the discovery of latest technologies that will reduce labor intensive farming activities and expedite the monitoring process crucial for successful efficient production.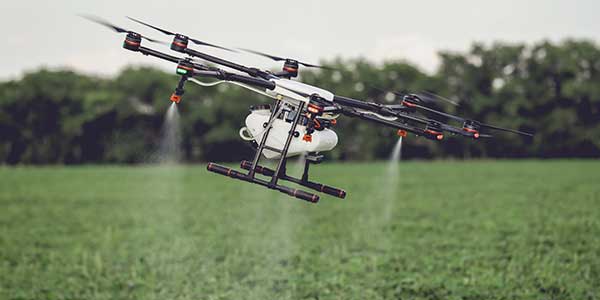 Robotics in green houses are playing a growing role in modern greenhouses…
Agriculture robots have stepped into greenhouses around the world, responsible for spraying, planting, and packing fruit and vegetables grown in greenhouse environments. The robotics technologies and innovations are expanding in modern greenhouses designed to further automate agriculture, boost productivity, reduce labor, and attract young skilled staffing into the sector.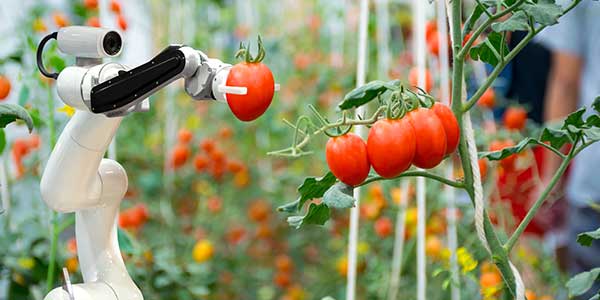 Sensors and agricultural software and applications enhance planning and control for efficient controlled farming…
Soil conditions, humidity, and pest control are amongst latest vital information that can be delivered via sensors and related information processing apps to support efficient farm managers that want to expand their planning and control of their farms, and recognize threats to their crops before the situations become acute so they can mitigate such threats. State of the arts farming technology providers are being invited to participate in Saudi Agriculture 2023.